If you're reading this, congratulations! You just survived another cold and snowy winter in Kansas City. This means that you successfully navigated 5 months of:
Crater-like potholes on I-35
Permanently chapped lips
Salt-stained car paint and car mats
Eternally dry skin
Risking frostbite just to get the mail
Thankfully, it's time to put away those snow boots and heavy coats to make room for the Birkenstocks and Royals t-shirts.
As you transition your wardrobe from winter to spring, make sure your apartment is also ready for the longer days and warmer weather by cleansing it of the brutal effects of a long midwestern winter with our 5 step guide to cleaning your apartment:
1. Find a 3-hour block of time.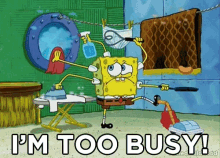 We get it, it's so hard to carve out time in your schedule these days, but having enough time is crucial. We recommend doing this on a weekend morning with a cup of your favorite coffee to power through the deep cleaning.
2. Stock up on supplies.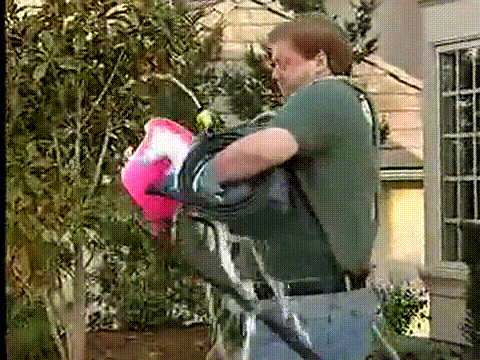 Nothing will take the wind of our sails quite like having to make a Walmart run in the middle of your karaoke cleaning session. Double-check your supplies to make sure you're set up for success.
Multi-surface disinfectant
Window cleaner
Toilet bowl cleaner
Shower cleaner
Cleaning gloves
Cleaning buckets
Trash bags
Paper towels/rags
3. Let's rock out.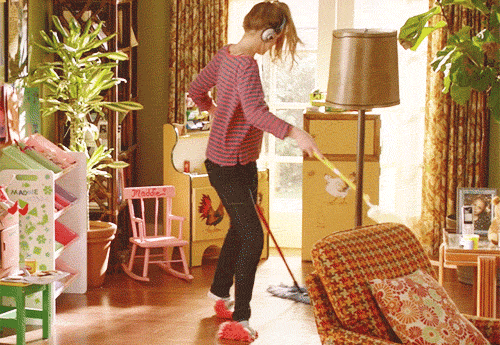 It's vital that you don't skip this step. This playlist will keep your energy high during the more difficult chores, like deep cleaning the fridge.
Not into music? No worries. Find a new podcast to binge based on your career or personal interests. Spotify and Apple Podcasts are both great places to look.
4. Here we go!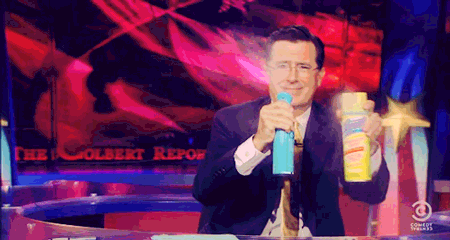 It's time to get started! Put away your phone, start with your favorite chore, and work your way through our list.
Throughout the apartment

Dust blinds, vents, light fixtures, and shelves
Wipe down baseboards
Clean window treatments
Wash windows

Bathroom

Clean the mirror
Disinfect all surfaces, including sink, countertops, toilet
Properly dispose of old medicine and unneeded toiletries
Use toilet bowl disinfectant

Kitchen and eating areas

Disinfect all surfaces including countertops, sink, appliances, and cabinets
Clean oven, microwave, dishwasher, and any other appliances
Clean out the fridge

Throw away expired food
Disinfect shelves and clean up any spills

Bedrooms

Pack away seasonal clothes
Wash warm-weather clothes — it's been awhile since they've been used
Wash bedsheets and pillowcases
Flip mattress to extend it's life

Floors

Vacuum and shampoo carpets
Use recommended cleaning solution on hard surfaces
Move around your furniture to clean hard-to-reach areas
Bonus Tips!
1. Don't forget to disinfect door handles and mobile phones!
2. Disinfect the trash can. It may sound gross, but it needs it! Put on some cleaning gloves, hold your breath, and tackle it. It will be worth it, we promise!
3. We recommend starting with your favorite chores first to build momentum to tackle the harder tasks. It doesn't matter where you start, but leave the floors until the very end because we're going to be walking all over the place and don't want to have to clean them twice.
5. Treat Yourself!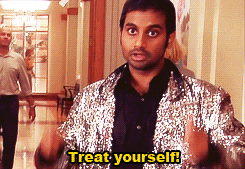 You did it! Now you're officially ready for springtime in KC. To celebrate this big accomplishment, you should treat yourself to your favorite meal… and bonus points if you take advantage of the nice weather by eating outside on a patio!