Community Page
Welcome to the Prairie Creek Community Page! We hope this page will be a great resource to you for announcements and events at our community.
August 2022 Newsletter
Click HERE to view our August newsletter.


Resident Appreciation Week 2022
It's that time of the year! Time for us to appreciation all of you!
This year we have some help from our new Tiki friends! Make sure you mark your calednars for events every day the week of August 8th through 12!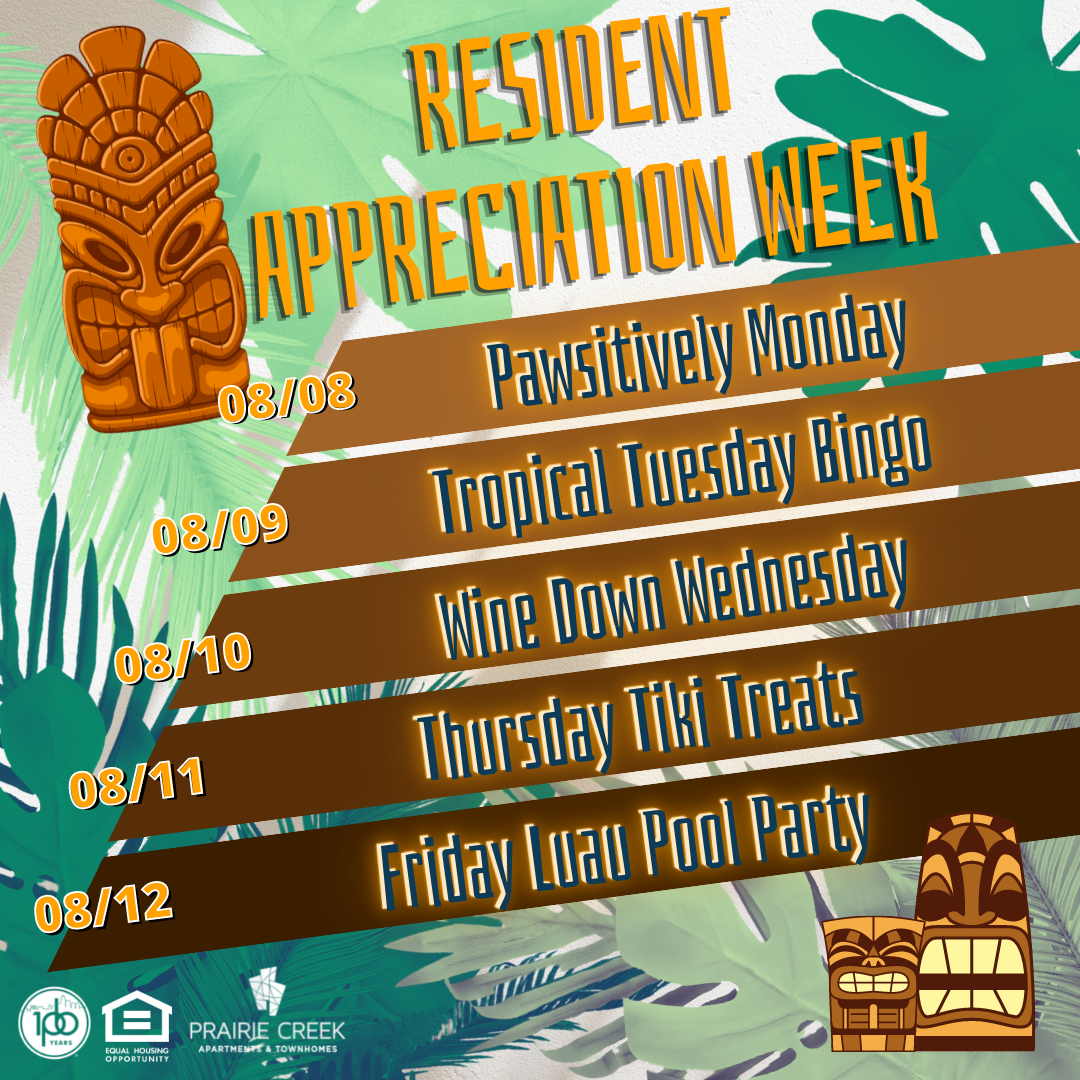 Pawsitively Pet Day
The Tiki's have brought gifts for your pets! Make sure to stop by the Clubhouse at 10am on Monday, Aug 8th to grab your furry friends a treat!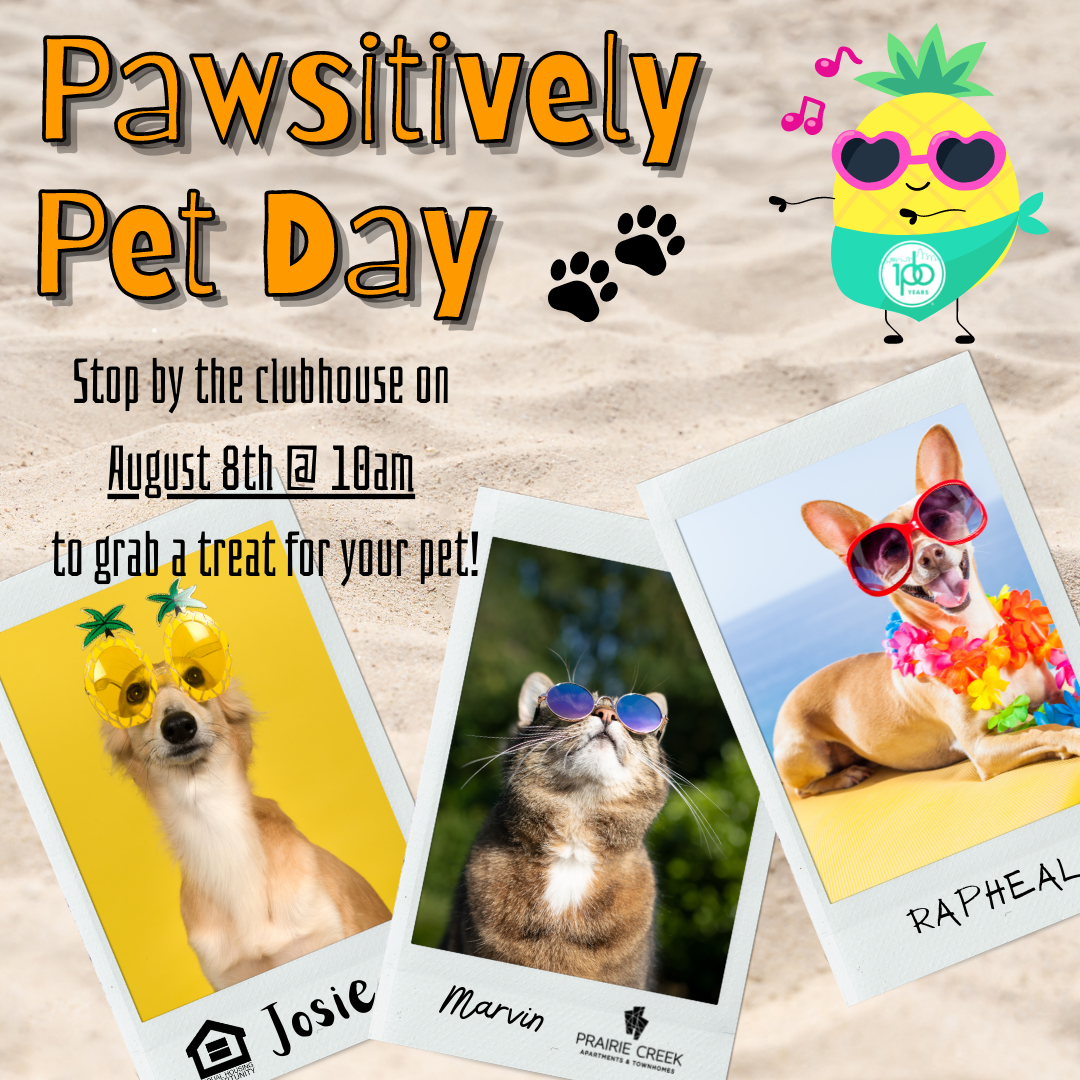 Tropical Bingo 2022
It's time for more Bingo! Come by for our favorite pastime of Bingo! Starts at 6pm on Tuesday, Aug 9th! Let's have a blast playing!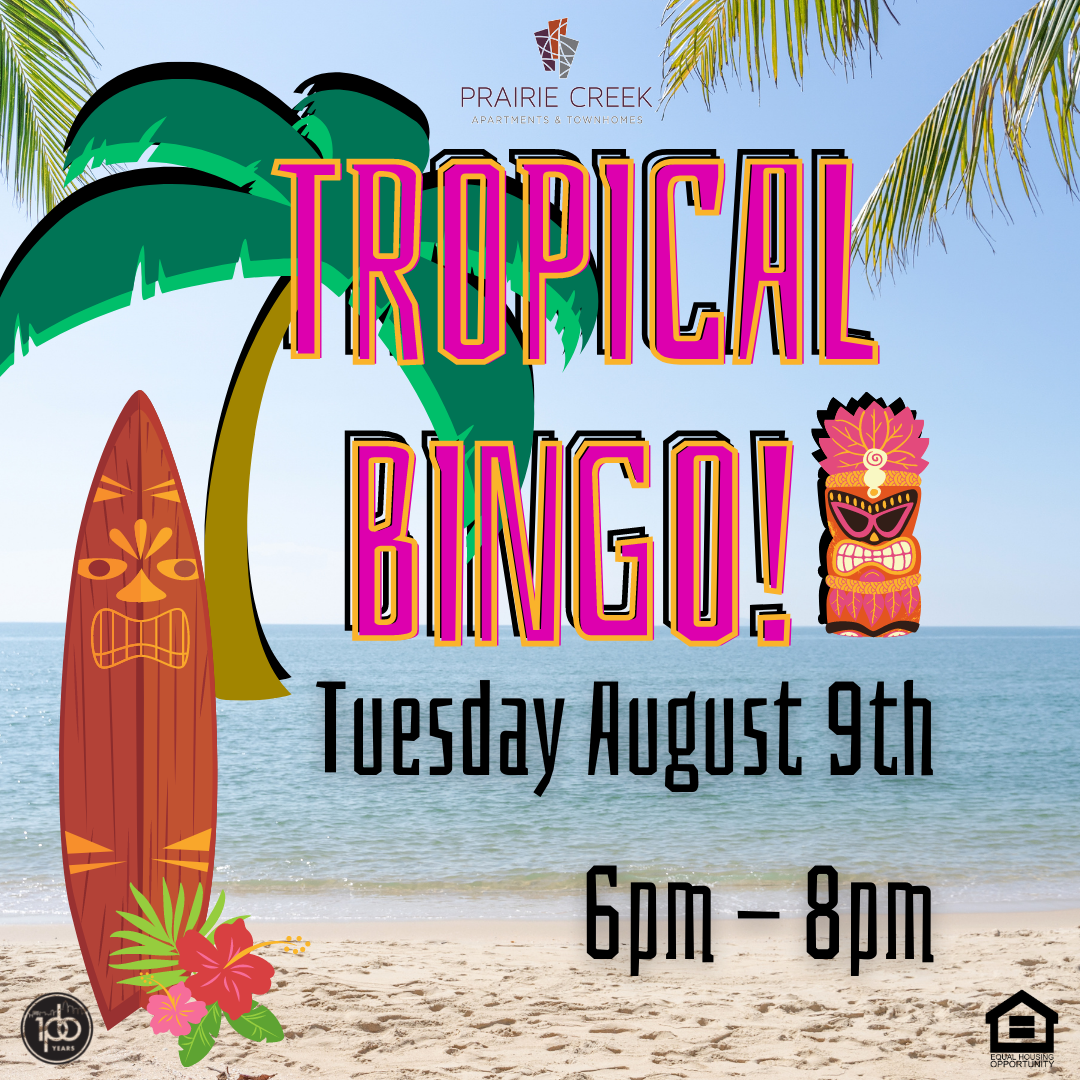 Wine Down Wednesday 2022
We all deserve a chance to 'wine' down, and the Tikis agree. They brought every one more goodies for the week! Stop by the Clubhouse at 3pm on Wednesday, Aug 10th to grab your goodies!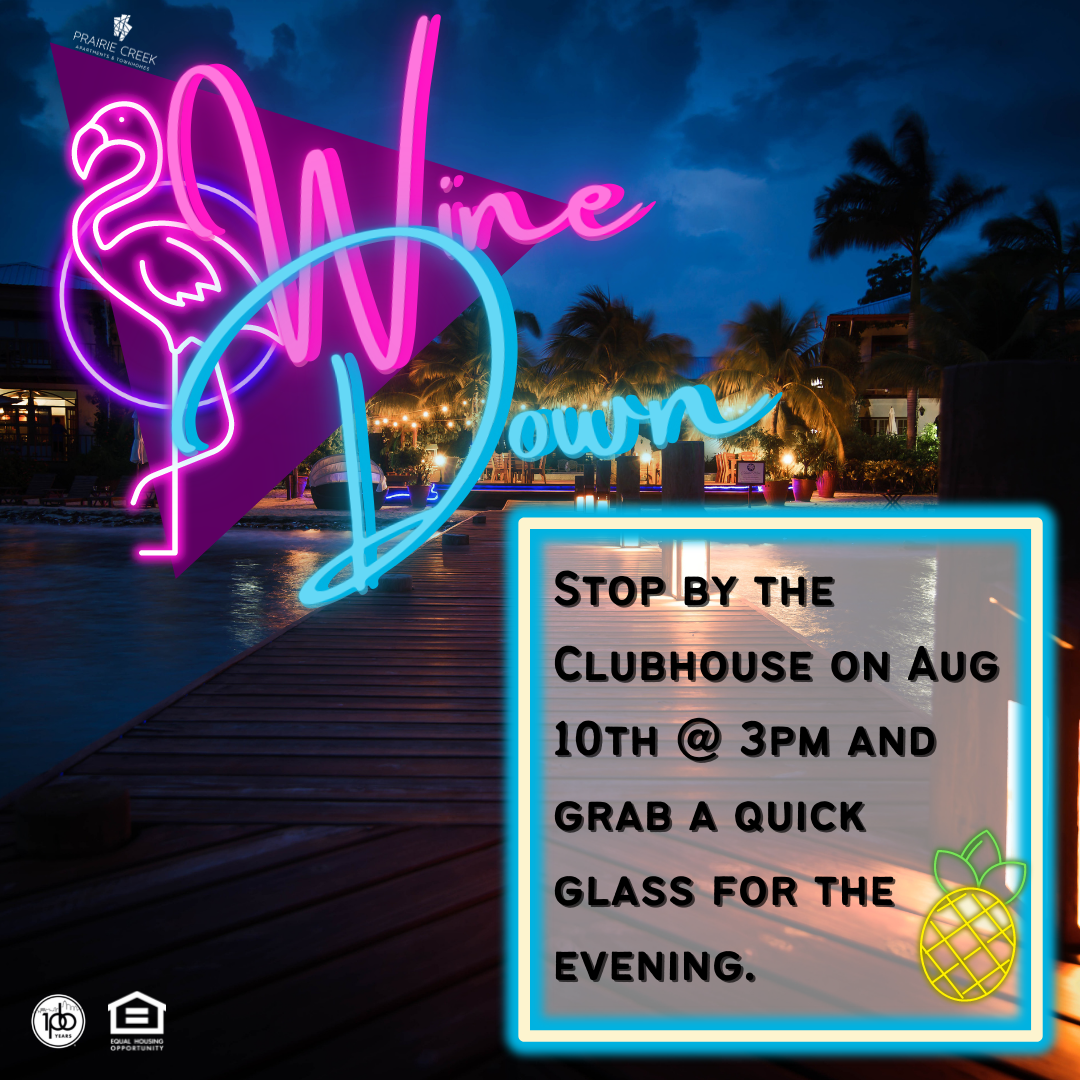 Tiki Treat Thursday 2022
The Tikis decided to give us another table of treats! Come by the Clubhouse at 10am on Thursday Aug 11th to grab your treats from the Tikis!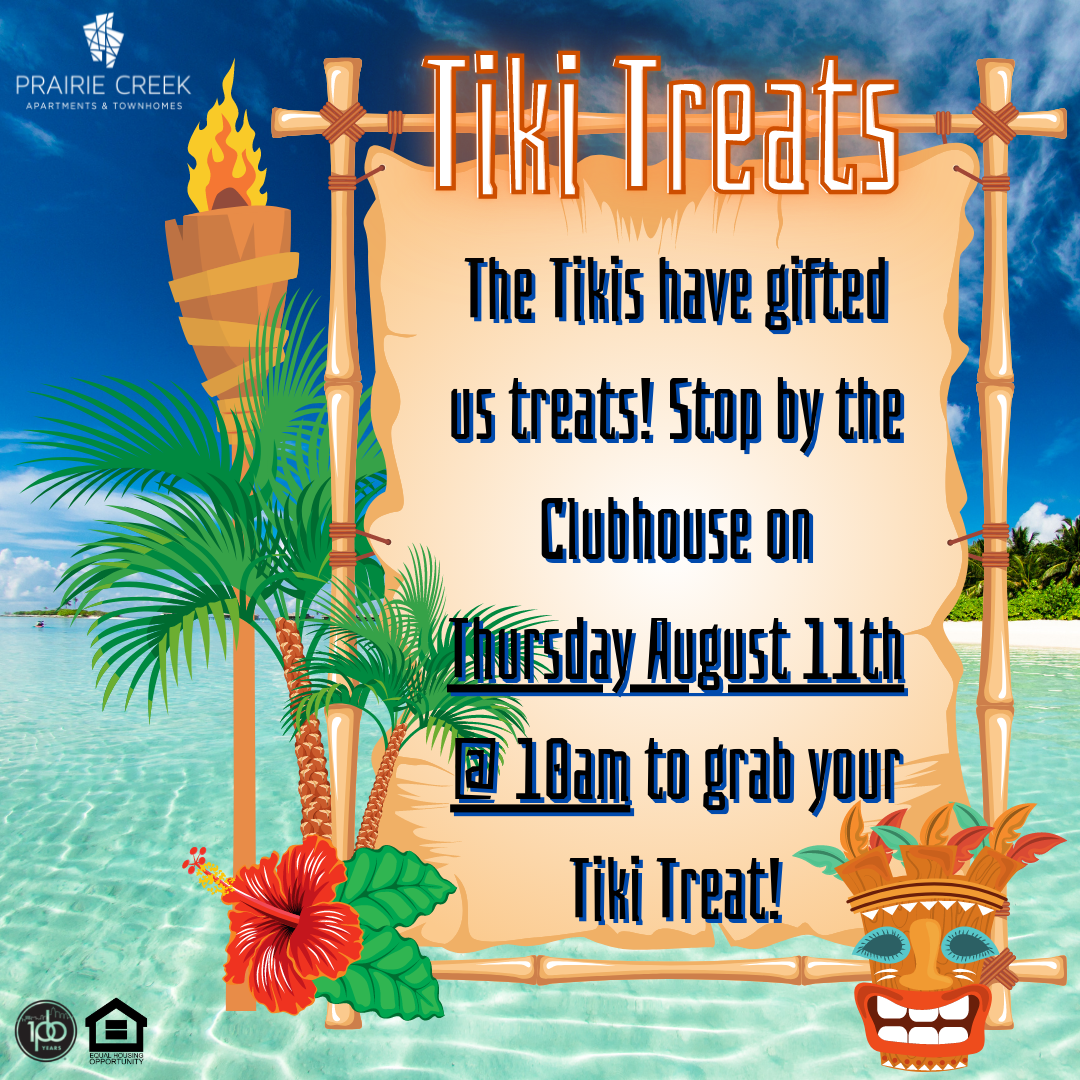 Pool Party 2022
It's everyone's favorite event! The Annual Pool Party! It's bound to be a great time filled with music and food! Make sure to come by the pool at 5pm on Friday, August 12th to join the fun with the staff! We look forward to seeing you there!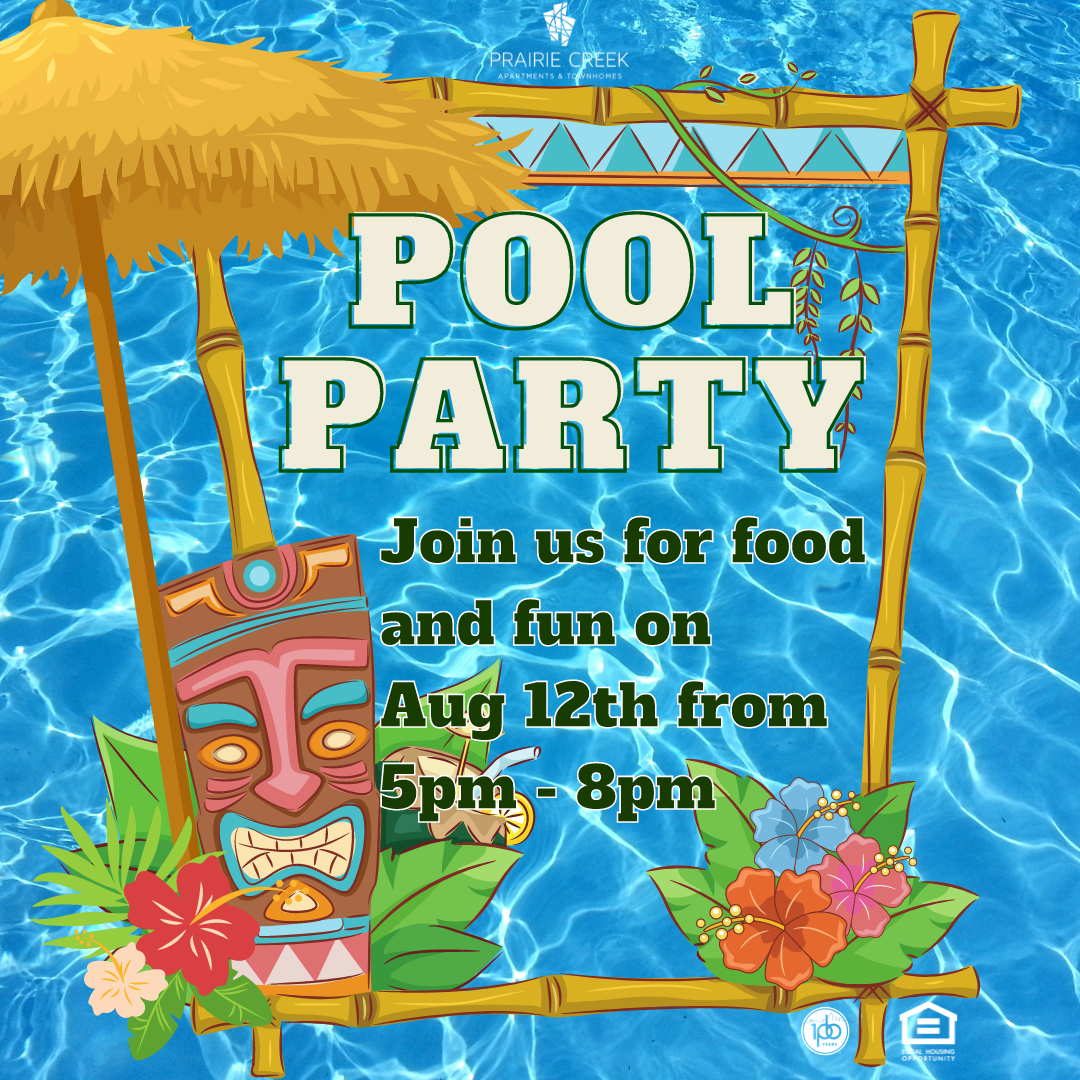 Senior Social Hour